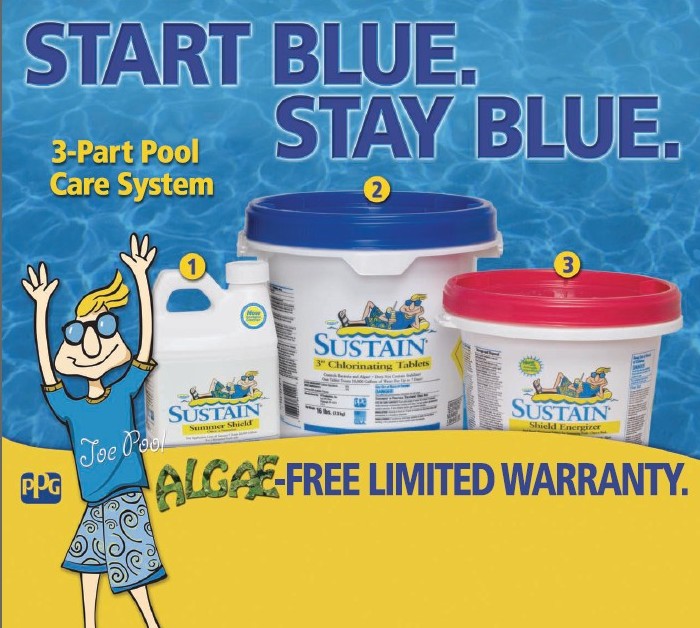 The Sustain® 3-Part Pool Care System
delivers sparkling clear results!
Sustain Summer Shield Chlorine Extender is applied at the beginning of the pool season and lasts up to 150 days.
Routine use of Sustain 3/4-inch Energizer tablets not only provides shocking protection, but also makes sure that Summer Shield is fully charged with chlorine.
Sustain 3-Inch Blue chlorinating tablets serve to provide the general sanitizing protection you need all week long.
1-2-3. It's as easy as that!
While other chlorine products often result in too little or too much chlorine, Sustain is designed to deliver chlorine more evenly than conventional pool care chemical systems.
Sustain ® Pool Care System is manufactured by Axiall Corporation.
While you're here
Check out our Pool Care Guide
to learn more about caring for your pool!
  Other chemical lines we carry.